About
Bringing together community-led housing organizations & allies from across the world, who work to secure housing through collective, non-speculative, people-led solutions
The Future is Community-Led!
Community-led housing is a process by which residents organise collectively to build cities from the bottom up. Together they plan, finance, build, manage and improve their habitat.
With the right financial, technical, organizational and political support, community-led housing activities result in permanently affordable, more sustainable and inclusive urban spaces to meet the needs of local communities and provide solutions to contemporary urban challenges.
---
What we do
We strive to strengthen communities in their role as urban designers, developers and builders, and more broadly, in their role as active citizens of their cities. We believe in their collective capacity to develop long-term solutions to challenges related to climate change and social transformations through solidarity and resilience.
As an open and project-driven collaboration, we work together to demonstrate the successes and potential of community-led housing, and make it more widespread and attainable by co-producing knowledge through experience exchanges, peer-to-peer learning and community-managed data production; connecting people across countries, organizations and regions; and co-designing affordable and collaborative financial tools.
So far, the CoHabitat Network has successfully:
organised international meetings and regional hubs around community-led housing
sustained global connections and grown new partnerships between its members and key relevant stakeholders
produced resources and events such as workshops, publications and webinars on themes relevant to the community-led housing sector
developed tools such as a global database for community-led housing
organised Network Awards to document and celebrate regional ground-breaking community-led housing initiatives
created a Solidarity Fund
carried out social media campaigns to share inspirational community-led housing activities from across the world.

---
Our publications & events
Publications
Events
Reports
Miscellaneous
Who we are
CoHabitat is a joint initiative by grassroots federations and umbrella organizations, as well as non-profit organizations and academic institutions working in the field of community-led housing.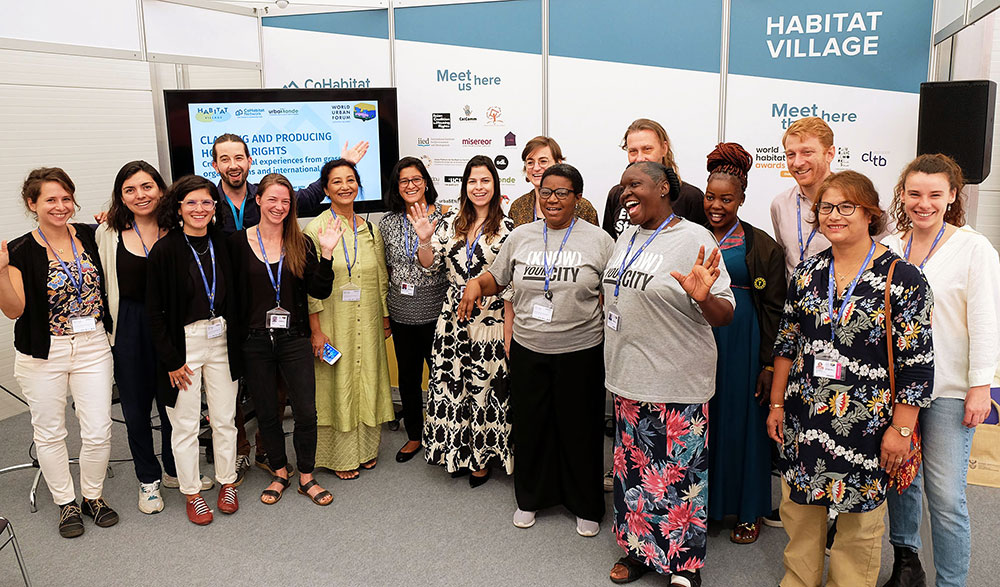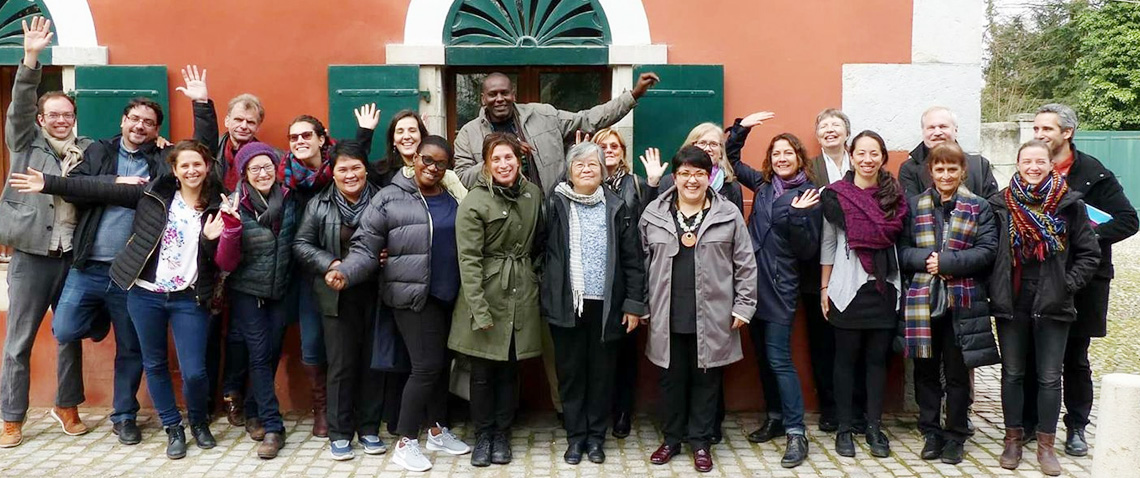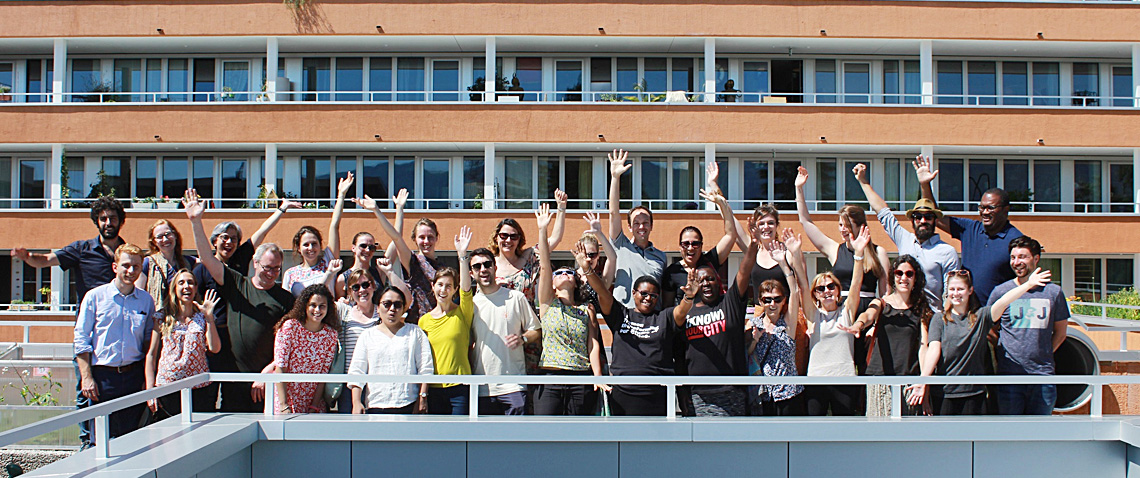 ---
Support
CoHabitat Network has the support of :
Charles Léopold Mayer Foundation for the Progress of Humankind (FPH), a Swiss foundation that makes grants to civil society movements and organisations to support their actions in favour of a social and ecological transition.

World Habitat, an independent charity working internationally to help bring the best housing to the people who need it the most. World Habitat is also part of the CoHabitat Network, and the organizer of the annual World Habitat Awards.

---
Spread the word about CoHabitat!
Help us spreading the word about CoHabitat and Community-Led Housing! You can print or share this flyer, available in English and Spanish.
The network
CoHabitat is a joint initiative by grassroots federations and umbrella organizations, as well as non-profit organizations and academic institutions working in the field of community-led housing.
A coalition of Asian professionals, NGOs and community organizations committed to finding ways to make change in the countries where their work is rooted and to promote the access to affordable and adequate housing and the production of inclusive cities.

Catalytic Communities (CatComm) is a Rio de Janeiro-based non-profit organization providing strategic support to hundreds of local favela communities since 2000, with programs focusing on grassroots communications and organizing, sustainable infrastructure development, and housing and human rights. CatComm is responsible for Brazil's Favela Community Land Trust program, Rio's Sustainable Favela Network and award-winning local-to-global reporting site RioOnWatch. All projects are co-created through an Asset-Based Community Development approach.

The Center for Community Land Trust Innovation promotes and supports community land trusts and similar strategies of community-led development on community-owned land in countries throughout the world.

Co-Lab Research is a research group working on the development, discussion and valorisation of knowledge on Collaborative Housing. Co-Lab Research is located in the Department of Management in the Built Environment, Faculty of Architecture and the Built Environment, at the Delft University of Technology.

Co-operative Housing International is a sectoral organization of the International Co-operative Alliance established to promote cooperative housing across the world.

The Development Planning Unit (University College London) conducts world-leading research and postgraduate teaching that helps to build the capacity of national governments, local authorities, NGOs, aid agencies and businesses working towards socially just and sustainable development in the global south. DPU particularly collaborates on the civic urban media approach, by promoting media for change, by and for the communities of the urban poor.

Global Land Alliance is a think-and-do tank that tests new approaches to defining and managing land rights, shares expertise and best practices on land tenure globally.

Grounded Solutions Network was formed in 2016 through the merger of the National Community Land Trust Network and Cornerstone Partnership to promote housing solutions that will stay affordable for generations across the United States.

A global network for the right to habitat and social justice founded during the Habitat I conference in 1976.

The International Institute for Environment and Development (IIED) is an independent research organisation that aims to deliver positive change on a global scale. IIED's mission is to build a fairer, more sustainable world, using evidence, action and influence, working in partnership with others.

MOBA is a network of pioneering housing cooperatives from Belgrade (Ko gradi grad), Budapest (Rákóczi Collective), Ljubljana (Zadrugator), Prague (Sdílené domy) and Zagreb (Cooperative for Ethical Financing) promoting an innovative and anti-speculative cooperative housing model for the region, providing solutions to the challenges of housing affordability and accessibility.

SDI is a network of community-based organisations of the urban poor in 33 countries and hundreds of cities and towns across Africa, Asia and Latin America. In each country where SDI has a presence, affiliate organizations come together at the community, city and national level to form federations of the urban poor.

Sostre Cívic was born in 2004 as an association and has more than 1000 members in Catalonia. It is the first organisation in the territory to promote the right to use housing cooperative model. This is an alternative model of access to housing that is fairer, more accessible, non-profit, non-speculative and transformative.

UrbaMonde operates in Switzerland and in France, by offering technical support to public actors in participative urban development projects, as well as to groups of inhabitants implementing collaborative housing solutions, while promoting innovation in non-speculative land management and access to affordable housing finance.

We Effect focuses on gender equality, women and help for self-help, where people work together to organise themselves to raise themselves out of poverty for good. We Effect supports mutual aid and collective ownership housing cooperatives in Latin America, East Africa and Asia.

World Habitat is an independent charity working internationally to help bring the best housing to the people who need it the most. World Habitat is the organizer of the annual World Habitat Awards rewarding inspiring initiatives from across the world and providing opportunities for peer learning.