Community-led Housing for Students and Seniors - ISHF 2023
An event by Co-operative Housing International and urbaMonde
Housing insecurity can be a major concern for both students and seniors. We will discuss how social housing and sustainable architecture can solve problems of different vulnerable groups and provide a series of beneficial relationships for the community.
We will also showcase concrete experiences and exchange with participants on the role of student housing cooperatives in securing the right to education while providing an important supportive community throughout students' academic life.
FREE REGISTRATION AT https://socialhousingfestival.eu/
The speakers of this session are:
Audray Stadler, Head of Reception and Administration, La Ciguë Cooperative, Switzerland
Valentina Zaro, Fondazione Housing Sociale, Italy
Scott Jennings - Vice Chairperson - Student Coop Homes UK
Jens-Uwe Kohler, CFO, General Manager, Studentendorf, Germany
Gregory Rondón - Innovation Engineer - Distrito Natural, Spain
Co-facilitators:
Léa Oswald - Project Manager- urbaMonde, Switzerland
Julie LaPalme - Secretary-General - Cooperative Housing International,Canada
VENUE: Institut Municipal de l'Habitatge i la Rehabilitació (IMHAB), Sala Pilar Florensa
This session is part of the "Community-Led Housing track".
▶ Read the full programme here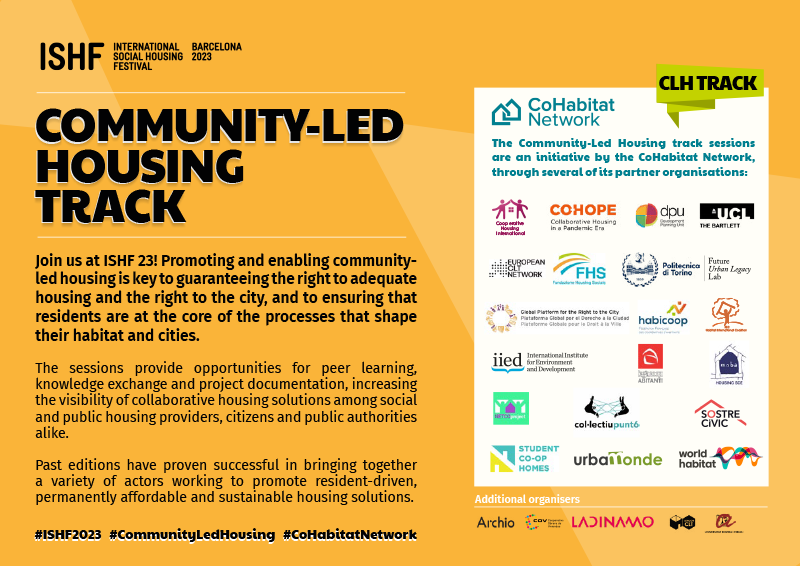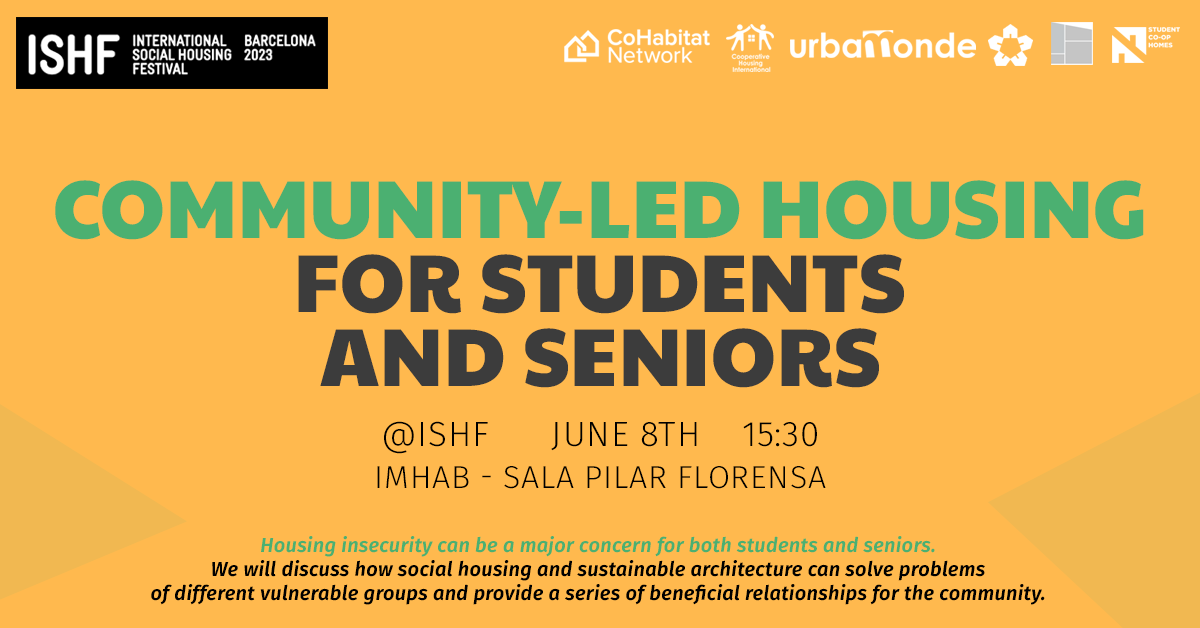 ---
The International Social Housing Festival 2023 takes place in Barcelona, Spain. The festival targetshousing professionals, community and project leaders, representatives of local authorities and professional housing associations, researchers and students.